Every year more and more families with children come to visit the Tatra Mountains. In addition to trails and mountain peaks in Zakopane itself, you can find plenty of attractions for children. Outdoor free attractions in the city and much better equipped commercial playgrounds.
Zakopane is very well prepared for families with children. Regardless of age, every tourist will find an exciting attraction that will work for him.
FREE PLAYGROUNDS IN ZAKOPANE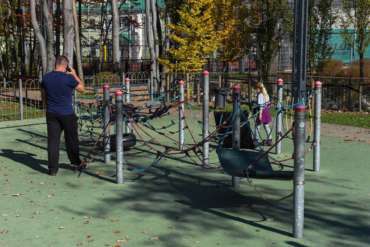 In Zakopane, you can find several free playgrounds. The largest of them is located on the lower Rownia Krupowa and in the City Park. These two playgrounds are different from one another.
The playground on Rownia Krupowa is fully equipped with wooden towers, ladders, and passages. It is a very climatic place with reference to local folklore.
Playground in the City Park named after Jozef Pilsudski was decorated more modern like. You will find metal and plastic structures her. This does not mean that your kid will get bored here, though. All these structures have movable elements on which you can climb, slide, spin, and swing.
You can find smaller playgrounds at the entrance to Zakopane.
COMMERCIAL PLAYGROUNDS IN ZAKOPANE
Local entrepreneurs are here to rescue more demanding young tourists. Every summer, fantastic playgrounds are created. One is next to the bottom station of PKL Gubalowka. Another is at the top of Rownia Krupowa, next to Krupowki street. Also, you will find these playgrounds at the "Wielka Krokwia".
Parents who want their kids to play at playgrounds can try entirely different attractions – the place with everything the child likes. Things like electric cars that children race on the track or inflatable balls which kids walk on water, giant slides, and trampolines.
An undeniably fun attraction is the largest inflatable playground, which is laid out every year at the top of Krupowki street.
Depending on the child's age, we have slides of various sizes. There is also an inflatable obstacle track and a spaceship that children can enter
– says Oskar Pieprzak from Letnia Zabawa in Zakopane.